Some countries have one or two New Year's Eve traditions, but New Year's in Peru has traditions a dime a dozen. The night before welcoming the New Year, Peruvians stock up on champagne, flowers, and…potatoes?
All the traditions are meant to bring good fortune for the upcoming year. Here's a list of our favorite New Years in Peru traditions — try some of them out to bring luck for next year!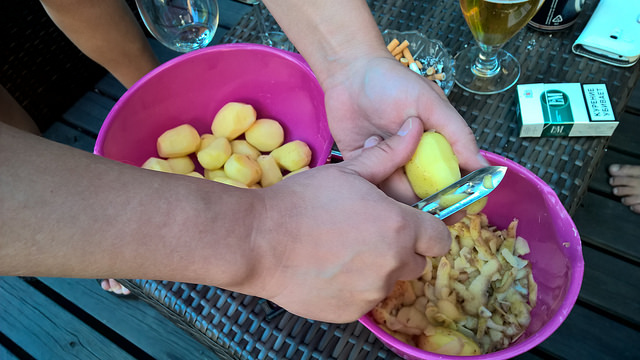 New Years in Peru: Traditions
Peruvians place three potatoes under a chair or sofa– one peeled, one half-peeled and one unpeeled. At midnight, one potato is chosen at random, which forecasts the state of next year's finances. The peeled potato signifies bad financial fortune, half-peeled signifies a normal year, and unpeeled signifies a great bounty in the year ahead.
Wearing new clothes in specific colors signify your desires for the upcoming year: yellow for luck and happiness (the most popular), green for money, red for love, and white for health or fertility. Yellow (particularly underpants) are especially popular in Lima.
Sprinkling rice around the house is supposed to bring money, luck, and fertility.
Keep your hands out of your pockets! Your Peruvian friends will be filling them with lentils, wheat, and cinnamon to bring you money, prosperity, and love, respectively, for the next year. But don't forget to empty your pockets the next morning — you need to keep these common kitchen ingredients safe all year round to secure your good fortune.
Writing down five wishes and dipping each in a glass of champagne is supposed to make them come true.
Some people visit shamans in Northern Peru to ward off all the evil spirits by spraying their naked clients with chamomile bath…from their mouths!
Throwing twelve coins or cents over your shoulder into the street represents throwing out the poverty or financial misfortune of the previous year. By the same token, it is lucky to pick up twelve coins (not your own!) on New Year's Day.
Eating twelve grapes under the table at midnight and saying the name of each month as they are consumed rapidly is meant to bring luck for each month of the year. Dropping a grape or bumbling over the month's name forecasts bad luck for that particular month. A thirteenth grape must be eaten to seal the deal!
Placing coins in your shoes and wearing them is supposed to portend good financial fortune in the New Year…if you can stand the discomfort!
For the annual baño de flores (a bath of flowers), Peruvians bathe in a basin a basin with water and flowers of a certain variety and color depending on the wish (roses for love, for example).
Dressing up a large doll or effigy with old clothes, filling it with fireworks, and burning it on the street signifies getting rid of the old and making a new start…particularly if these dolls are made to look like Peruvian politicians or other figures who are considered to have done the country wrong.
Of course, our very favorite tradition for New Years in Peru is running around the block with an empty suitcase, briefcase, or backpack to bring good luck traveling in the year to come. All Aracari clients should try this one — who knows where the new year will take you!
New Years in Peru: Celebrations and what to do
If you're considering visiting spending New Years in Peru, there are loads of fun ways to join in the celebration – including many of the traditions above if you're brave enough! Some towns and cities are famous for their celebrations, while others are a bit more low key. Depending on what you're interested in doing, we have suggestions of where to spend your New Year's in Peru:
Beach Break in Paracas. Remember that December is peak summer time in Peru. Many Peruvians head to the beach to ring in the new year. We recommend heading to Paracas, a few hours south of Lima. With some fantastic beach side hotels like Luxury Collection Paracas and the La Hacienda Bahia Paracas.
Party Hard in Cusco. If you want to join in the lavish celebrations, Cusco is a fantastic place to spend New Years in Peru. Many of the top Cusco hotels offer dinner and party packages. A good recommendation is Belmond Palacio Nazarenas. The streets of Cusco also come alive for New Years Eve, so why not have a wonder around and join in the festivities?
Eat your Heart out in Lima. Lima is known as the gastronomic capital of South America. For culinary travelers, the perfect way to spend New Years in Peru must involve food. Why not try an amazing gastronomic feast at one of the world's top restaurants. Reservations are hard to come by at this time of the year, but our expert travel planning team can help get you a table.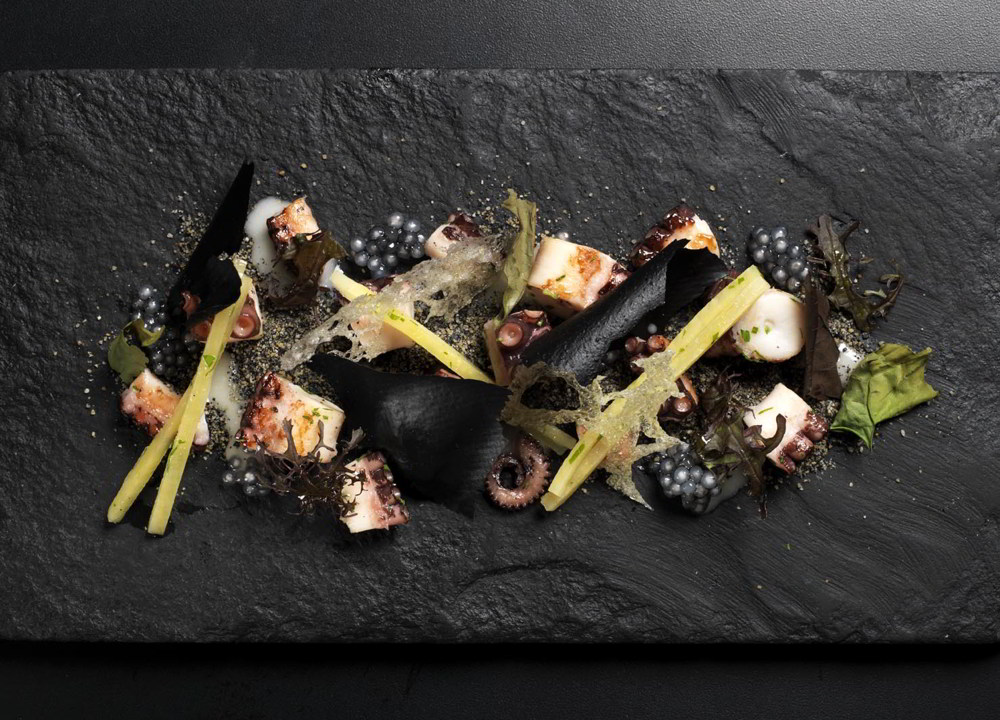 Like so many other holidays, New Year's Eve is a fun celebration in Peru. For more information on other holidays, festivals, and events, check out Aracari's Festival Calendar.
If you'd like to spend New Years in Peru, the key is to book early. Aracari specialises in tailormade, luxury trips to Peru, Bolivia and the Galapagos. Our travel planning team would be delighted in putting together a special tailormade trip for you. Contact us or email travel@aracari.com