After 8 months of closure, due to the pandemic, one of the world's most-visited sites re-opened to tourists last month. Among the first travelers to return to Machu Picchu were several friends of Aracari, who were all too eager to share with us all the details about their experiences. From the new safety protocols that are in place, to the majestic natural beauty of the site that has flourished over the last months. It seems this unique set of circumstances might just have created a window in which to experience the ancient Inca city in such a special way, that it may never repeat itself.
"My family makes an annual trip to Machu Picchu every August," says Mariana G., a long-time friend of Aracari, whose husband is an ultra-trail runner and has visited Machu Picchu at least 15 times in recent years. Although their trip this August had to be postponed, the family (including their five-year-old son) made a special effort to fly from Lima to Cusco earlier in November to begin their return to the famous Inca city.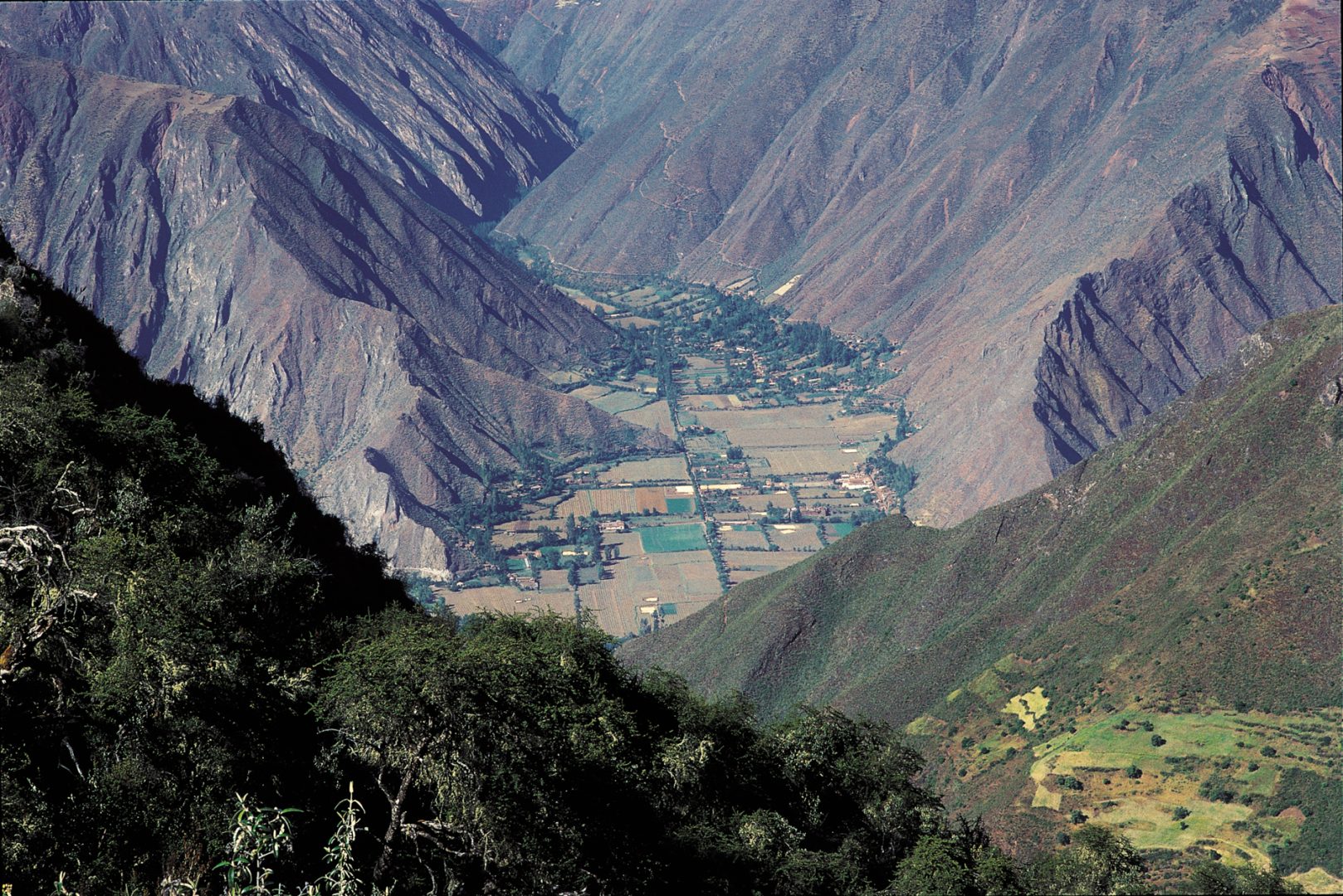 "Meeting in Cusco to begin journey our was a very special moment for us all," says Carmen E., who along with 5 of her colleagues also returned to Machu Picchu for the first time in 8 months. Carmen is a travel organizer that Aracari regularly calls on to plan our guest's trips to the Inca city. Everyone was anticipating the journey to Machu Picchu, "you could feel the energy in the air" according to Carmen.
"Compared to normal times Cusco was empty," said Mariana. The experience made it extremely pleasurable to stroll through the historic streets of San Blas and Plaza de Armas. The family was staying at the 5-Star Belmond Palacio Nazarenas (a few minutes from Cusco Cathedral). "Without the tourists with all the city's intriguing sites seemingly more accessible than in any of their previous trips to Cusco." Mariana recounted. Upon arrival at the hotel, Mariana recalled how her family was gifted with a welcome pack that contained hand sanitizer gel, disinfectant spray, individual face masks, and a reminder of the local safety protocols. "Everyone who enters the hotel has to have their temperature taken," said Marianna. "The way the hotels are prioritizing guest safety, I think makes it very hard to catch anything inside one of the hotels. It's very reassuring" she said. Indeed Aracari believes these levels of precautions, will increasingly be new for travelers around the world.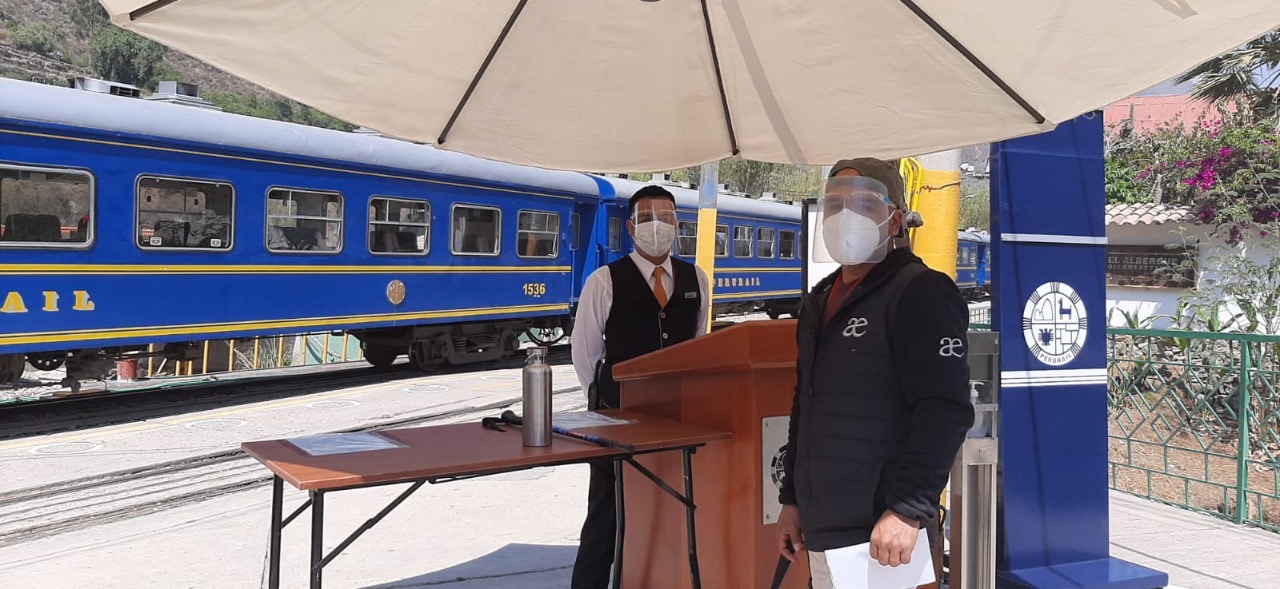 Meanwhile, on the train journey from Cusco to Chachabamba, Carmen and her group were similarly impressed with how local authorities, have adapted to the necessities of the global pandemic. "All passengers have to wear masks and also use the sanitizing station before boarding the trains," said Carmen. Even before you enter the station, attendants are recording the temperature of all passengers boarding the trains and directing them to pre-identified spots on the platform which keep passengers socially distanced from each other, Carmen told us. All the trains to Machu Picchu are currently running at reduced capacity, so each seat beside your own will be kept empty to further reduce the risks of transmission. In fact "the train was very quiet" according to Carmen, who didn't see any other passengers in her cabin during the 4-hour ride to Chachabamba – the starting point for their hike along the Inca trail.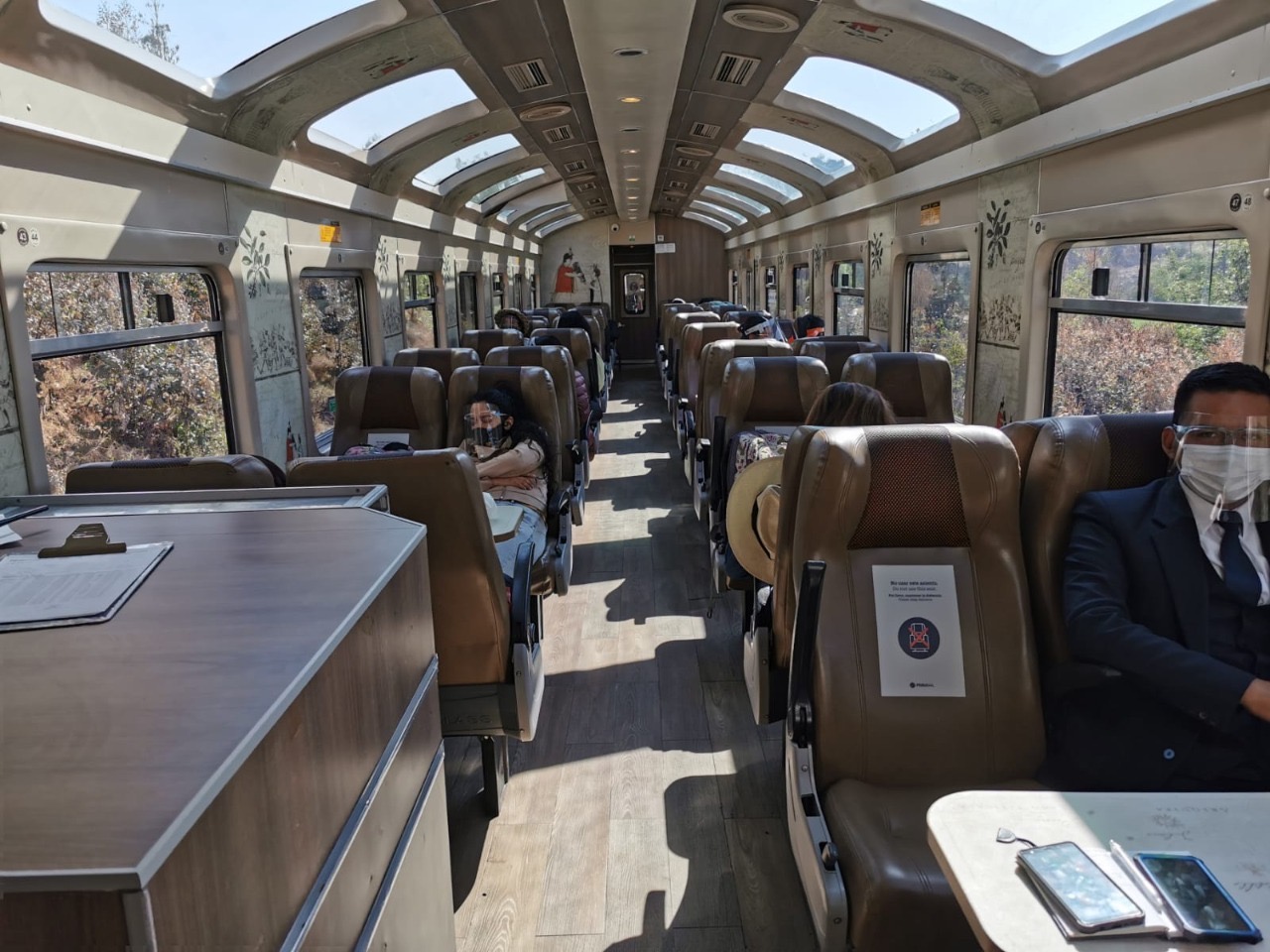 An alternative way to Machu Picchu from Cusco, which ensures social distancing, is to ask your hotel to arrange private car or coach transportation to the main entrance of the Inca site. Indeed, this is what Mariana and her family decided to do. "Being transported in a private car made the journey from the hotel to Machu Picchu easy and extremely safe, especially as we were traveling with our young son," said Mariana.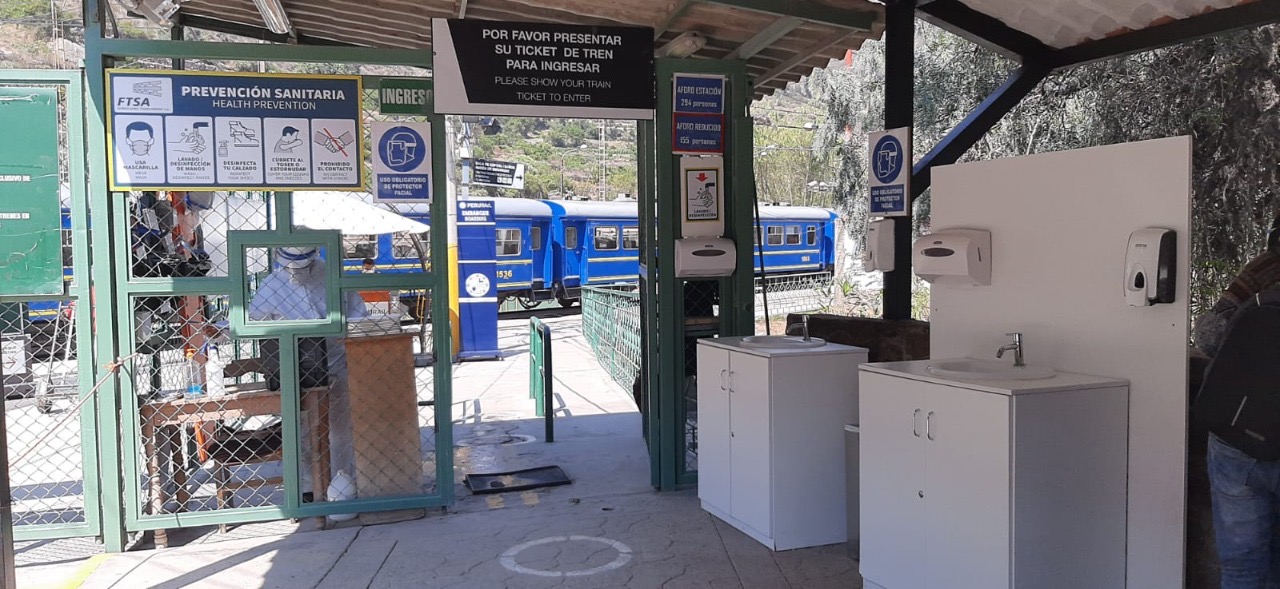 Arriving at Chachabamba to begin their day hike along the Inca trail, Carmen explained how the group had to go through another sanitizing station. Their guide always walked with a copy of the safety protocols on their back and always have hand sanitizing gel for the group. It's a requirement for masks to be worn when hiking with people from different households.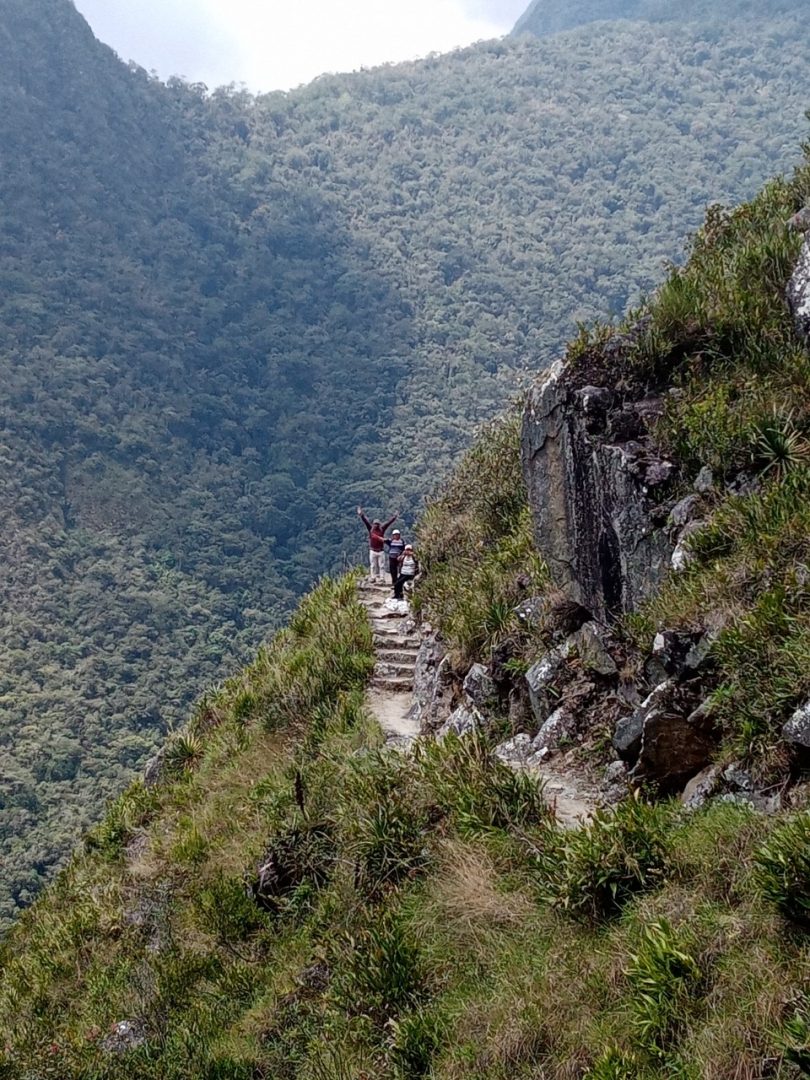 That all said, Carmen told us "from the moment we [they] started trekking, we [they] could feel an incredible energy envelop us." Groups, who hike the trail are told to stay 20m apart from each other, but Carmen reports to us that she never saw another group walking behind or in front of them. "The Inca trail had never felt so adventurous to me like this before," Carmen told us. The animals and birdlife were out in full spectacle. Carmen described the trail as "nature reclaiming this magical route" and even recounted discovering a snake along the path, which she had never encountered in all her previous treks along this trail.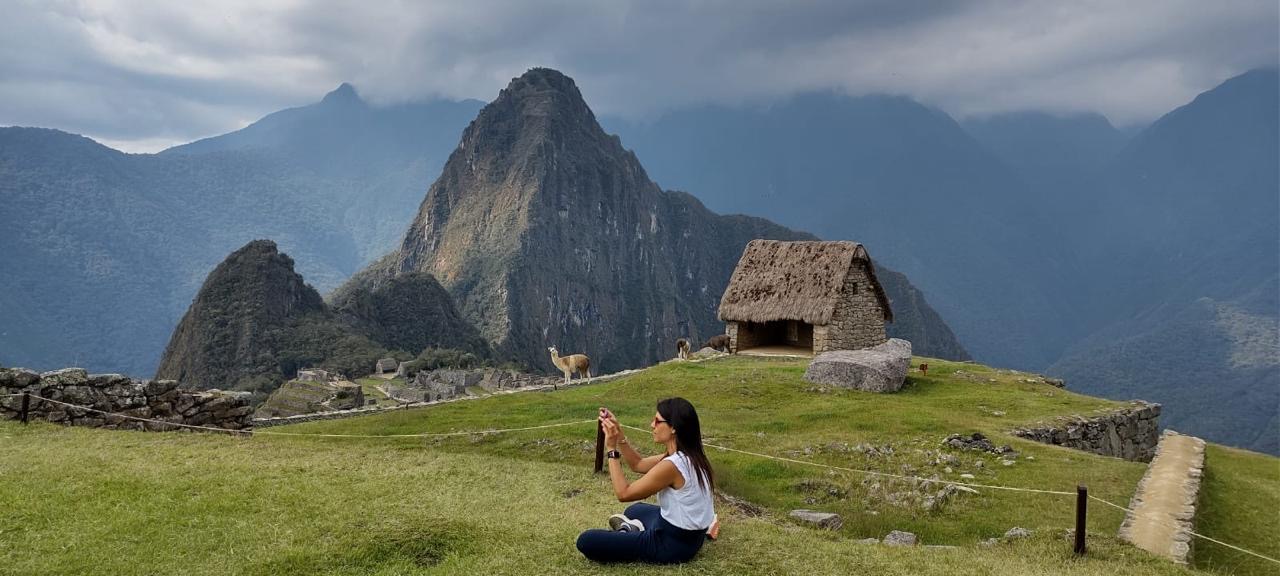 Whilst Mariana and her husband didn't hike the Inca trail, on account of traveling with their young son, she also recollected stories to us that suggests in the 8 months Machu Picchu has been closed – nature has somewhat taken back control of this ancient mountain city. "When a baby llama happily approached my son, I couldn't believe my eyes, it was captivating. Normally they're hesitant around people and tourists" she recalled. This year is also an El Niño year, which according to Mariana has created the perfect weather conditions to visit Machu Picchu. "When we visited the skies were clear, the temperature perfect and there wasn't even rain."
In normal times over 3,000 entrance tickets are issued for Machu Picchu each day. Since reopening in November, the new safety rules mean that only a maximum of 675 daily tickets can be issued. Across Machu Picchu's opening hours (6 am to 5.30 pm) that averages to around just 60 visitors per hour. "It really felt like we had Machu Picchu all to ourselves," said Carmen, a sentiment echoed by our friend Mariana who told us "it was so empty, the park was impeccable, the grounds lush with green vegetation, it was a completely different experience from any previous visit. Surreal!"
Temperatures are taken before visitors can enter the citadel. Normally, the queues to enter the city are enormous, but Mariana tells us the queues were non-existent. "It's mainly Peruvians visiting, I met one international traveler from Colorado, so I think that helps to make walking the ruins feel more authentic than before," says Mariana.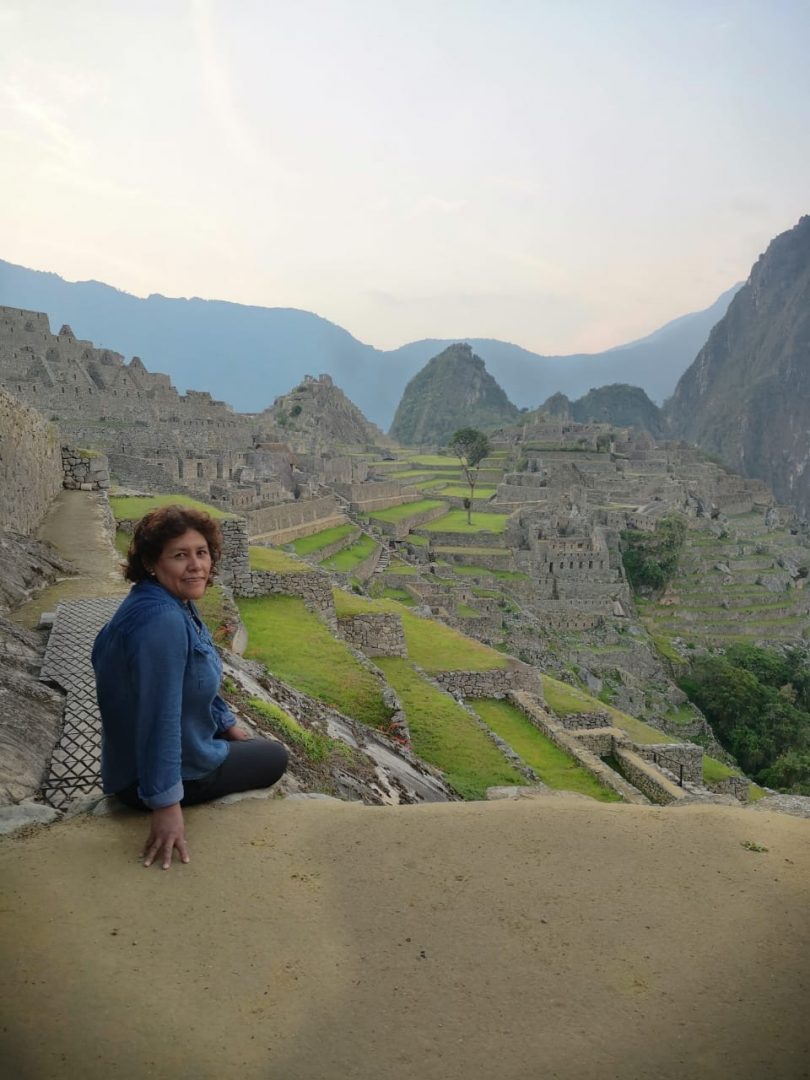 To ensure visitors do not get too close to each other, the authorities have created 3 different one-way routes around the citadel and wider site. Carmen says the routes up Machu Picchu or Huayna Picchu mountain are currently closed. It's hoped that they will open in January, but she still advises arriving at the Sun Gate early if you want to walk all three routes, otherwise, you won't have time to follow them all the way around before closing. In Carmen's case, her group arrived at the Sun Gate around lunchtime. It made sense for them to explore the citadel in the afternoon and return the next morning to hike the longer routes. Like many tourists, the group stayed overnight in one of the many hotels that are re-opening in Aguas Calientes.
"If you're healthy, with an adventurous spirit, then this surely has to be one of the best times to plan a trip to Machu Picchu," said Mariana. "Once all this [pandemic] is over, I'm not sure we'll ever see Machu Picchu like this again" noted Carmen. Despite having traveled to Machu Picchu on several occasions before, it seems both these groups have returned from their recent trips more inspired and more connected to the lost Inca city. In these times, the world seems to have discovered a new level of appreciation for the privilege and opportunity to travel. 
…
Whether you had plans to visit Machu Picchu this year or are intending to plan a trip in the future, Aracari experts are on hand to answer any questions you may have about making your arrangements. Our website also includes information about all our coronavirus protocols and policies, including travel updates about who can travel to Peru currently. Please get in touch with Aracari (travel@aracari.com) if you have any specific questions.