Longevity. In today's competitive climate, longevity is a hard commodity to come by for a business, particularly a travel company – when with each passing year a new travel trend emerges. To have staying power in this industry, one needs both the confidence to adopt new consumer demands and commitment to staying true to founding principles. It's a tricky tightrope to walk, but one we think we've managed. And why? Because this September, Aracari is celebrating 25 years – a quarter-century – in business.
In 1996, Marisol Mosquera founded Aracari as the first travel company to offer sustainable, luxury travel experiences in Peru, Bolivia, Ecuador, and The Galapagos. 'It is fun to think that I had no idea what I was doing when I started Aracari' says Marisol, 'I just loved exploring and I wanted to work in an industry where the line between work and play faded, to have a sense of purpose and dance to the beat of my own drum.'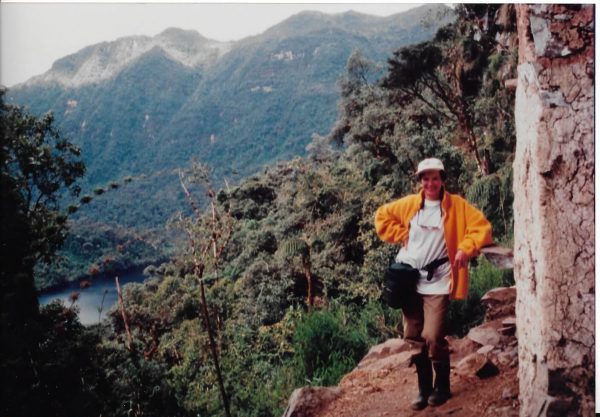 Fast forward 25 years and we are still proud to call ourselves pioneers, an ethos that runs through everything we do. Marisol has gone on to be recognized as one of the world's top travel experts by both Condé Nast Traveler and Travel + Leisure, and as a brand, we continue to lead the way for purposeful, personalized, and extraordinary travel in our region. 'I think there is something special about building something where the aim is to promote our culture and communities and sharing that vision with the world', comments Marisol. 'Finding hidden attractions and unveiling them to our guests, encountering savants and master craftspeople, and being able to create a market for them to share indigenous knowledge with grateful and appreciative travelers has been deeply fulfilling.'
Reflecting on the last 25 years, Marisol says, 'it's rewarding to think Aracari has been able to contribute to the lives of so many people in our region – those who have passionately and enthusiastically worked with us to create memorable moments for our guests. Some of them are still part of the family and others have moved on, but for their contribution, I'll always be deeply grateful.'
And so it felt right to mark this significant milestone by telling our story, not from one perspective – but from many different viewpoints, from the eyes of those who helped us write it. Because cementing Aracari's position as pioneers of luxury travel has taken a whole family – a group of people with an unwavering passion for the countries, communities, and cultures our guests visit.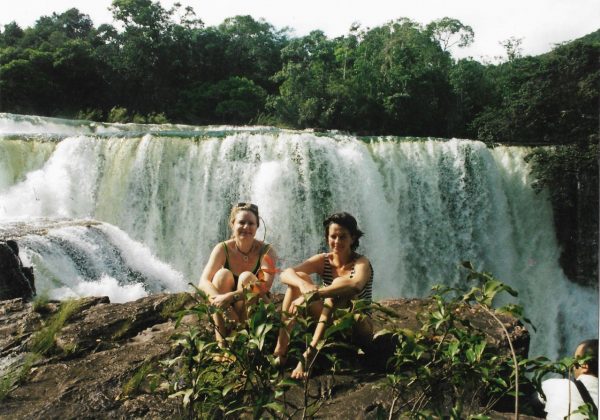 Over the last few months, we reached out to some of these wonderful people, those who have helped to form Aracari's legacy – and asked them to share with us a moment, one which to them captures Aracari's unique proposition. From our network of world-class experts and hand-picked guides to our wonderful guests – who have made once-in-a-lifetime memories whilst journeying with Aracari.
Here we give you a voyage through time, the last 25 years of magical from some of the people who have been on this remarkable journey with us. And whilst this is only a snippet – you can find the full list of contributors on our Instagram channel right now.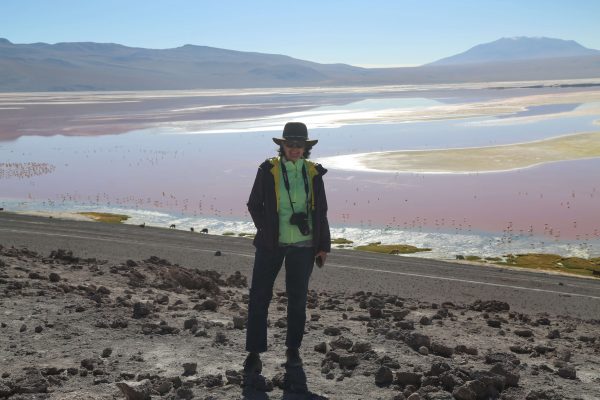 "Below is a picture of the first time I welcome the Aracari family to one of my culinary experiences. This was in 2009 at my parents pottery Studio, Jallpa Nina in Lurin. It was a lovely day with Marisol and all the wonderful team from Aracari!
I feel so happy and grateful I met Marisol at a dinner of a mutual friend when I just got back from living in San Francisco. USA. I immediately loved her passion and energy for making Aracari Travel exactly what it is today: a pioneer in high end, sustainable travel in Peru.
Felicitaciones por estos 25 años !! Y que vengan muuuchos más! Los quiero mucho!"
Penélope Alzamora has worked on Aracari's culinary experiences in Lima since 2009 – here she shares with us her own in celebration of our 25-year history.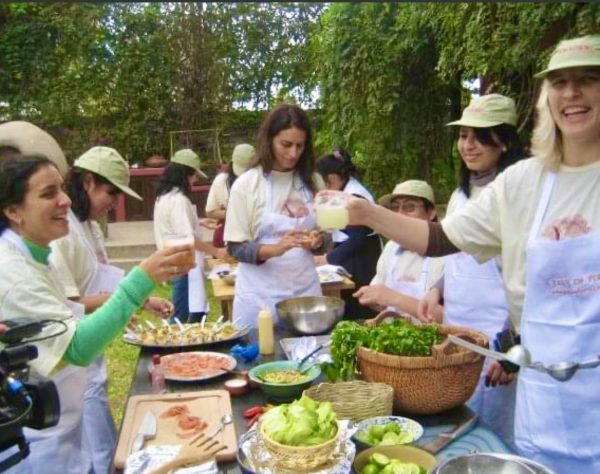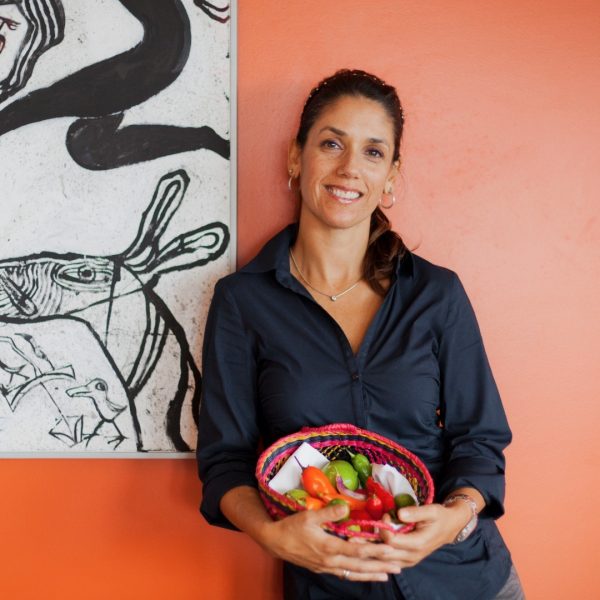 "One of the experiences that I will never forget is knowing Marisol as one of my passengers before the opening of Aracari.
I listened to her talk about a wonderful company she wanted to start, it seemed like a dream but soon it became a reality, one called Aracari. It is a great pleasure to be part of this dream and see it grow from the beginning. And of course, being able to be part of this great company as Guia de Aracari right from the start."
Meet Fernando Silva, one of Aracari's longest-standing expert guides. What an incredible memory to share – from someone who was there at the very beginning of our story.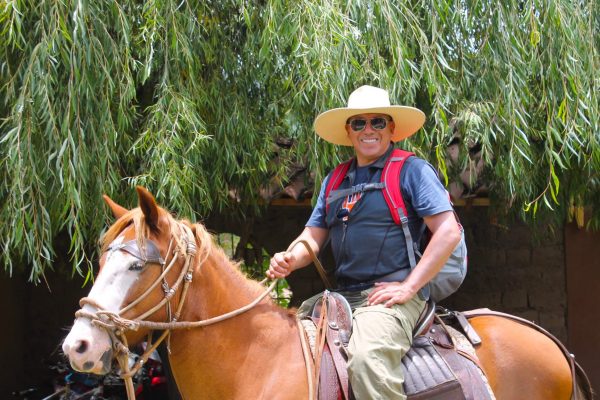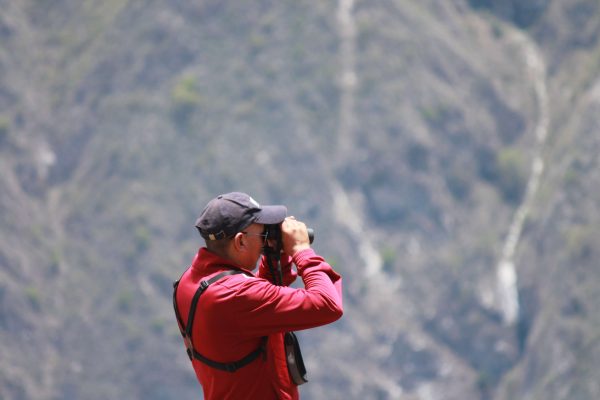 "Knowing Aracari via Marisol Mosquera, its founder, for more than 15 years has been one of the most important experiences in my personal and professional life.
I have not always been linked to tourism in my hometown of Cuzco, but rather to the investigation of Colonial South Andean Art and local History Cuzqueña. I agreed to Marisol's invitation to join her as a specialist guide on the cultural and patrimonial heritage of my region, which I have always been proud to share. I accepted mainly because I understood that Marisol's vision for her company was very different, it was far from what is common in the industry – that which I have always been severely critical of, considering my conservationist position. ⠀
It's for this important reason that I am part of the Aracari group and I'm especially grateful for having shared such incredible moments with the team, having met visitors genuinely enthusiastic about our country, and having the opportunity to grow both as a person and professionally."
Lisy Kuon, a true expert on art and history in Cusco, has been part of the Aracari family for many years, guiding exclusively for our guests and sharing her unrivaled knowledge and insight on colonial art in Peru. Here, she shares with us her very special – what a privilege it is to have Lisy on our team.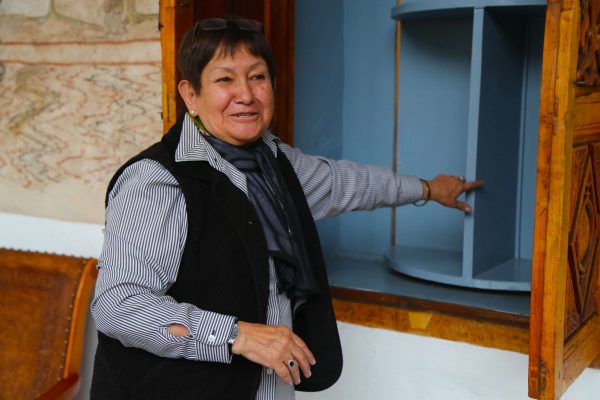 "It's very hard to choose one memory because I have been with Aracari for more than 20 years.
Maybe one of the experiences most treasured was when I met one of my movie heroes on his travels with Aracari: Mr Robert De Niro. It was an extraordinary experience to meet someone so famous yet, so unassuming and nice. This was simply one of the most special days of my life.
I am in charge of all of the transfers for Aracari's guests, and I am delighted to be part of this wonderful family – I love Aracari, the dream team."
Raul Varela – our wonderful driver in Lima, shares one of his fondest from his 20-year career with us.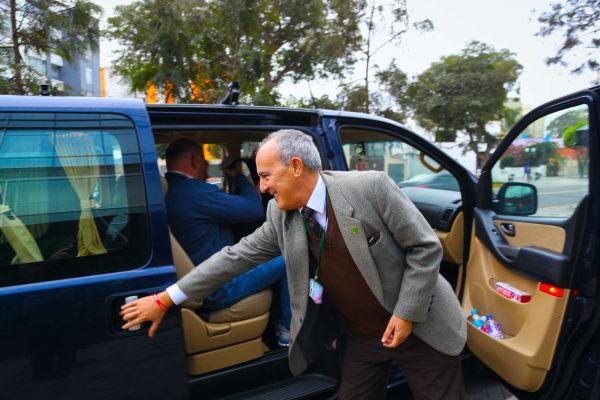 "My moments are many, but there is one particular memory that resonates strongly when thinking about the history of Aracari.
One of the most fantastic trips I have done with Aracari was to the 'Laguna de los Condores' back in 1999, a remote lagoon just north of the village of Leymebamba. 219 mummies were found on ledges approximately 200 metres above the lake only 2 years prior to my visit. The Discovery Channel and private donors funded the rescue, and I was lucky enough to visit this amazingly beautiful and remote location with a group of friends. It took approximately 10 hours on horseback across very muddy terrain to reach the Laguna. Once there, we hiked to explore the burial sites where the mummies had stood silent for centuries. Incredibly, we were lucky to find some mummies still there.
The mission of Aracari is to offer travelers unique and authentic experiences – and this was experience was exactly that. And of course, all the while, helping Peru and Peruvians stay true to themselves. I feel this has been achieved and is now embodied in the naturally friendly, nimble, curious, sincere, and responsible explorer that represents the Aracari brand."
Marisol Mosquera, Aracari Founder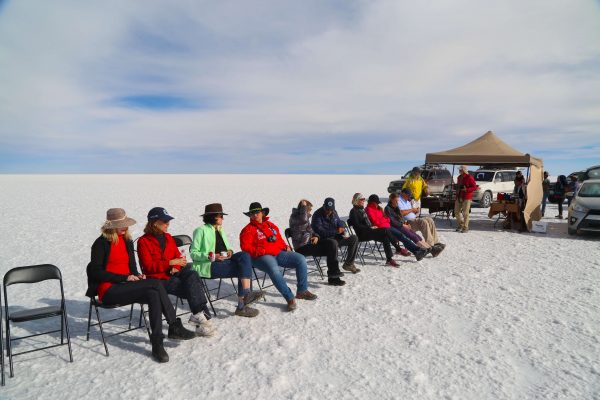 A final note of thanks from Marisol, 'it has made me incredibly happy to read the many testimonials and contributions by our friends, collaborators, and guests who through the years have accompanied us in this journey. I like to say that 'the way you do anything, is the way you do everything and that is precisely what stands out in every single member of the Aracari family, and what lies at our core.'